A lease termination letter is an official notice sent by either the landlord or tenant to cancel a lease. The letter states the party's intention to terminate their lease with a requested move-out date. It is recommended, but not required, to have the letter sent to the other party via certified mail with a return receipt. In the chance the other party denies receiving notice, a certified letter will have the return receipt showing the letter was received.
Table of Contents
By Type (4)
---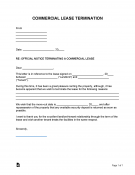 Commercial Lease Termination Letter – Letter from the tenant that informs the landlord of their intention to cancel the lease or not renew.
Download: Adobe PDF, MS Word, Rich Text Format
---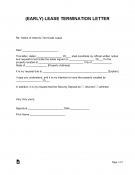 Early Lease Termination Letter – Letter informing the landlord that the tenant would like to be released from the lease.
Download: Adobe PDF, MS Word, Rich Text Format
---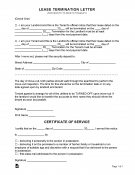 Month-to-Month Lease Termination Letter – Or "30-day notice to terminate," issues notice to the other party that the month-to-month lease will terminate within the required timeframe.
Download: Adobe PDF, MS Word, Rich Text Format
---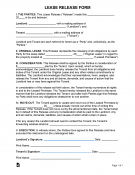 Lease Release Form – Removes the tenant from the lease and, after signing, neither the landlord or tenant will be bound to one another.
Download: Adobe PDF, MS Word, Rich Text Format
---
How to Send a Lease Termination Letter (4 steps)
Step 1 – Read the Lease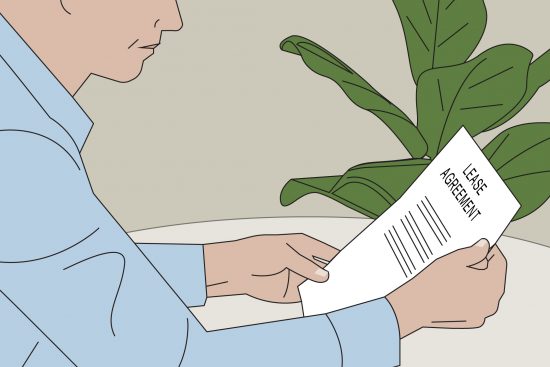 Read the lease agreement signed between the landlord and tenant. The minimum required State period does not matter if there is a longer period mention in the lease. Most month-to-month leases have thirty (30) days as the minimum required notice to terminate.
Notice is usually given for thirty (30) days AFTER the next payment date. So if the lease termination is being sent on the 15th of the month, and payment is due on the 1st, the lease termination notice is really for 45 days.
Step 2 – Drafting the Termination Letter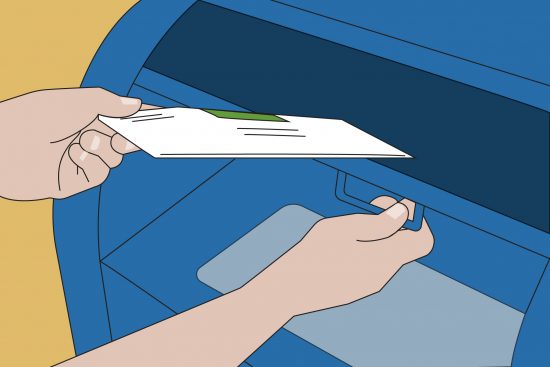 Enter the other party's current information. Otherwise, the mailing address for notices in the lease will be best. After everything has been written, the terminating party should sign the letter and send by certified letter with a return receipt. This is very important to have proof the other party received the letter in the chance they attempt to deny this at a later time.
Step 3 – Communicate with the Receiving Party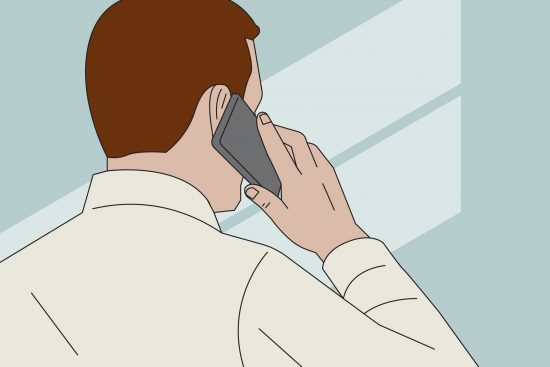 After the letter is sent it's best to verbally communicate with the other party to plan to vacate the premises and obtaining the security deposit. Most States have a minimum requirement when the deposit is to be returned to the tenant.
Step 4 – Moving Out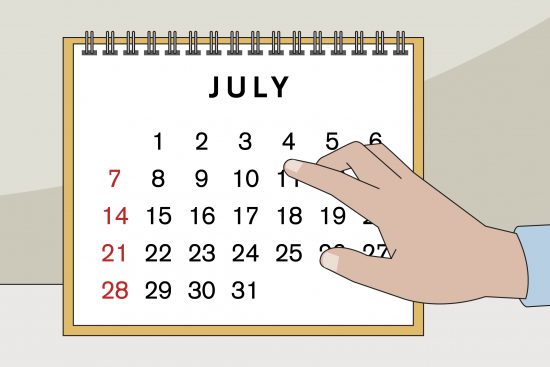 Upon confirmation that the lease is terminated, the steps to plan moving out dates is best to schedule on the premises to let other tenants be made aware (if any). This also lets the landlord plan on marketing the property when they should schedule appointments with new tenants when re-renting the property.