A Utah rent-to-own lease agreement is a normal lease agreement that also contains the option for the tenant to buy the property. It encompasses the normal elements of a lease agreement, including but not limited to the monthly rent, security and pet deposits, and tenant responsibilities. Next, the option to buy the property explains the requirements, purchase price, and arrangements settled by the landlord and tenant. The tenant will pay monthly rent until they inform the landlord that they are ready to buy the property. Depending on the actual deal, the rent paid can apply to the purchase price. The landlord needs to issue certain disclosures per Utah law.
Seller Disclosures
To be used if the tenant decides to purchase the property.
---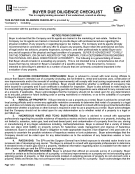 Buyer Due Diligence Checklist – If a licensed agent sells a home, the agent may require the buyer to complete this checklist as a condition of the sale.
Download: Adobe PDF
---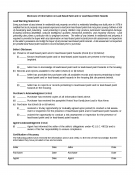 Lead-Based Paint Disclosure – Use of this disclosure is necessary if the residence was built before 1978.
Download: Adobe PDF
---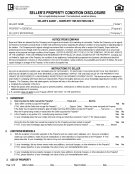 Seller's Property Condition Disclosure (R162-2f-401a) – Sellers and licensed agents have to use this disclosure to inform buyers of any known material defects.
Download: Adobe PDF